1.) What is your name?
Roman the legend ( Just Roman )
2.) Do you know why you were named that?
Because the Romans were the most hard core gladiators of them all, and being a RHG, the name only sounded appropriate. Also the soldiers were highly trained in the art of battle. Jason loves The Roman empire's legacy and the art, so he named me Roman.
3.) Are you single or taken?
who carreess
4.) Have any abilities or powers?
Welp, i can shoot burst of white and black energy out of my hands, i can sorta glide through the air, and I'm extremely fast. Also bullets dont take me down so easily, but sharp objects cut through me like any normal person
5.) Stop being a Mary-Sue!
I'm sorry I cant help my awesomeness.
6.) What's your eye color?
Well, when you can see the they are red
7.) How about hair color?
white like snow
8.) Have you any family members?
nope.
9.) Oh? How about pets?
I like to pick up any animal I find.
10.) That's cool, I guess. Now tell me something you don't like.
I hate bugs and letting others down. Also hunger and people who hurt the innocent.
11.) Do you have any activities/hobbies that you like to do?
Punch people in the face. Im pretty good at it.
12.) Have you ever hurt anyone in any way before?
heck yeah I'm a RHG, baby
13.) Ever...killed anyone before?
I do what must be done
14.) What kind of animal are you?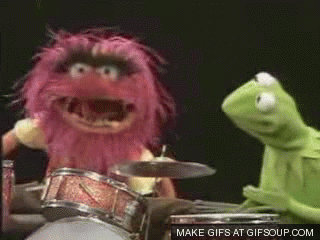 15.) Name your worst habits?
I can be forgetful at times and a bit of a perv (dont judge me >.>)
16.) Do you look up to anyone at all?
The great RHGs.
17.) Are you gay, straight, or bisexual?
Straight
18.) Do you go to school?
Ha. ha. ha... ha........ nO.
19.) Ever wanna marry and have kids one day?
seems like a lot'a work
20.) Do you have fangirls/fanboys?
Hmmmm..... Yeah actually a couple. but I dont think a lot of people know Roman anymore
21.) What are you most afraid of?
Being left behind
22.) Okay... What do you usually wear?
Scarf... and thats about it.
23.) What's one food that tempts you?
Spicy food! I love spicy chicken the most most. like hot garlic wings and buffalo and ghost pepper and-
24.) Am I annoying you?
Not at all
25.) Well, it's still not over!
come at me
26.) What class are you? Low class, middle class, high class?
I have my own class
27.) How many friends do you have?
Well lets see, theres Dieoshi, Kun, Emerald, Eni- ah too many too count. just a bunch of other Rhgs
28.) What are your thoughts on pie?
I dig it
29.) Favorite drink?
orange soda
30.) What's your favorite place?
any unexplored places on Earth
31.) Are you interested in anyone~?
good looking women
32.) SKIPPING. NOPE.
how dare you
33.) Would you rather swim in a lake or the ocean?
Lake. I hate the taste of the ocean
34.) What's your type?
A girl who is brave enough to challenge me, unless your like a giant olympic weight lifter. Also a girl with a feisty spirit and isn't afraid to say what needs to be said.
then again, She
doesn't
need to be my type, she just needs the bootie B)
35.) Camping or indoors?
Im happy where ever I am. I do travel a lot, and sometimes a tree with some shade is the nicest thing you'll find.

38.) Are you still wanting the quiz to end?
Actually I think Elizabeth just heard my answer to #34, so lets wrap this up because she a bit harder to dodge that hammer when she's angry
.
39.) Well, it's over. Now tag some people!
Anyone at the KIK-tower
FBOCT competitors
Other RHGs

excuse any typos